The cold press juicer has two speed modes: soft and hard, can extract various fibrous fruits and vegetables, separate juice and pulp, extract high-purity juice, and reduce oxidation rate. Rich vitamins help maintain a good figure and improve immunity.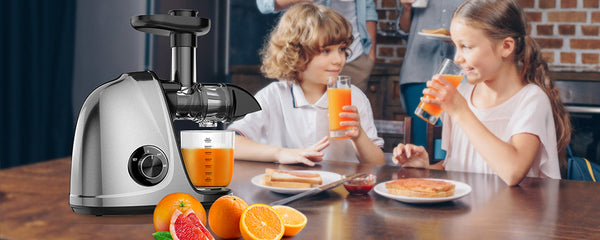 Features:
The cold press juicer automatically filters the seeds and peels of fruits and vegetables to reduce bitterness and prevent children from being injured during the juice extraction process.
The cold press juicer runs at a quiet and low speed, below 60 decibels, allowing you to enjoy a quiet and safe environment and a healthy life while playing games.
All detachable parts are made of high-quality food-grade antioxidant materials. Our juicer is equipped with a smart motor protection chip, which automatically stops every 20 minutes of operation to ensure a longer service life.
The one-button installation design allows you to disassemble the juicer in a few seconds. Safe and easy to clean. It has a reverse function to avoid clogging and help you clean. Equipped with a cleaning brush to make the juicer easier and more comfortable.
Two kinds of speed regulation and reversing function are different. Fruit and vegetable two-speed adjustment. Press the long reverse function to unlock.
Specification:
Blade material: stainless steel
Weight: approximately 10.39 pounds
Packing size: 15.71 x 12.05 x 7.91 inches